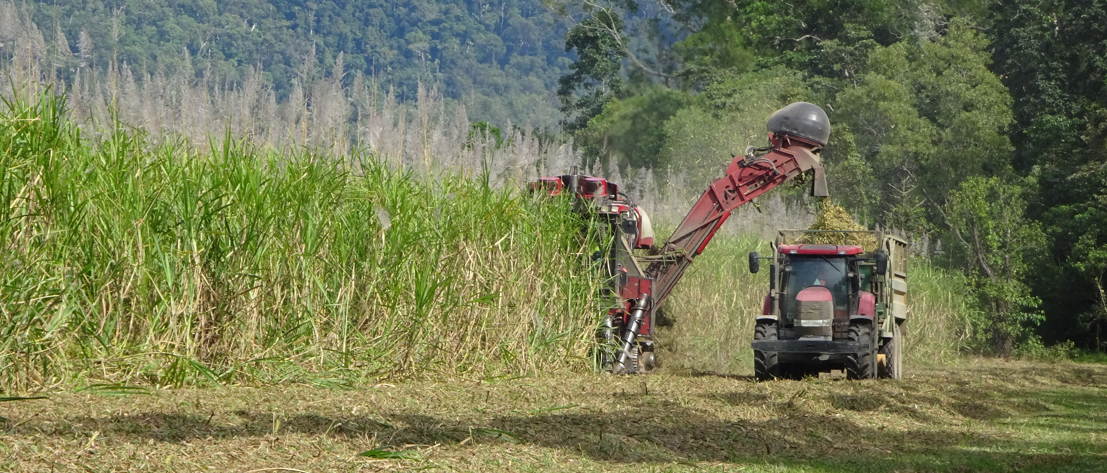 Dear Growers
CANEGROWERS Herbert River board have decided to not increase members levies for the 4th year in a row.
The 2022 CANEGROWERS Herbert River (local district) membership levy will remain at 17.2 cents per tonne plus 5.8 cents per tonne for cane analysis /auditing fees (excluding GST). The cane analysis/auditing fees is a recovery cost.
As you may be aware all CANEGROWERS members will be covered by FREE crop insurance for the 2022 season., this is a saving of 3.5 cents per tonne.
Frank Scardamaglia
Manager
CANEGROWERS Herbert River
Email: frank_scardamaglia@canegrowers.com.au
Phone: 0475 818 800
Free crop insurance for all members
CANEGROWERS members will get free crop insurance for the 2022 season as part of a new initiative aimed at lowering costs for growers while ensuring members are adequately covered against fire, hail or transport losses. The initiative provides crop insurance cover with an indemnity level of $35 per tonne with nil excess. The coverage will be offered to all members, free of charge as part of your membership.
CANEGROWERS has used our strong membership base and experience in the insurance market to develop a competitive product with the premium now being paid by the CANEGROWERS organisation. The core terms and conditions of the policy will remain unchanged. More details on this exciting new initiative will be provided to all members in a letter attached to the upcoming June Australian Canegrower magazine.
Start Date for 2022 Season in the Herbert
At this stage a start date for the 2022 Season in the Herbert River district has not been agreed between Wilmar and CANEGROWERS Herbert River.
CANEGROWERS Herbert River and Wilmar will be meeting on Friday 27th May to discuss the start date for the 2022 season.
IF you would like to provide feedback, please contact Frank Scardamaglia on 0475 818 800 or email
frank_scardamaglia@canegrowers.com.au by no later than close of business next Thursday 26th May
How Relative CCS Works workshop – 5.30 pm to 7pm Thursday 2nd June
We have had a number of members who attended the first 2 Relative CCS workshops and now have members requesting an after-hours workshop.

Canegrowers Herbert River have organised the after-hours workshop to be at 5.30pm Thursday 2nd June in the Canegrowers Conference room on ground floor of the Canegrowers Herbert River building.
To book your spot in the above session please contact the Canegrowers office on 4776 5350.
HBT Harvesting Allowance 2022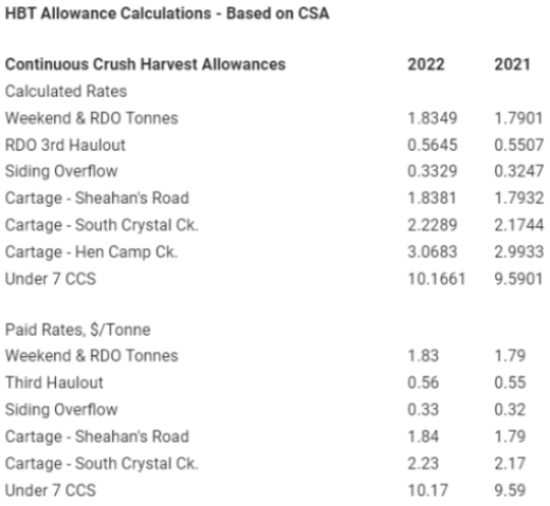 2022 sugarcane harvest needs workers
Australia's sugarcane growers are worried a shortage of workers could mean they'll struggle to harvest a good-looking and sizeable crop this year so peak grower organisation CANEGROWERS is calling for people with experience to head north for winter.
"This year's crop is looking bigger than last year's 30 million tonnes in the cane growing regions of Queensland and northern New South Wales," CANEGROWERS CEO Dan Galligan said. "But we are facing a challenge across the industry to put crews in the machinery and vehicles needed to cut the cane and take it to the sugar mills."
From Mossman in Far North Queensland to Grafton in New South Wales, the annual cane harvest is a huge undertaking.
Read the full story here
Your Federal Election policy guides for agriculture
Want to know how the parties rate on key issues for agriculture this Federal Election?
CANEGROWERS has been part of cooperative efforts to raise the profile of farming in politics through the National Farmers' Federation (NFF) and Queensland Farmers' Federation (QFF) and has highlighted sugarcane-specific issues in an advertising and lobbying campaign. Watch the TV ad on YouTube here https://youtu.be/c9N__biQL-I
With the election imminent, the NFF has published a guide covering key issues such as regional growth, environment, a fair go for farmers and workforce which is available on the campaign website twww.timetothrive.com.au
The QFF is concerned at the lack of detail in many announcements from the parties related to a similar list of key issues here
Job seekers and jobs list
A steady stream of positions and people looking for work are being listed on the CANEGROWERS website ahead of the start of the 2022 season. CANEGROWERS has also reached out to media in farming regions interstate to spread the word that harvest positions need to be filled across a number of regions.
Anyone is welcome to list a position on a cane farm or with a contractor. Reach the site via the CANEGROWERS home page or by clicking this link www.canegrowers.com.au/page/about/employment/work-in-the-industry
Growers forge market path for sustainable sugar
Peak sugarcane organisation CANEGROWERS is opening more market doors for Queensland sugar by achieving advanced alignment between Smartcane BMP and a global sustainability program.

Following benchmarking and alignment exercises, the VIVE Sustainable Supply Programme will recognise sugarcane produced by growers accredited through the Queensland industry's Smartcane BMP program as equivalent to its Farm Module level.
Read the full story here
Aerial spraying win for cane growers
In a win for growers, CANEGROWERS has secured an emergency permit for the aerial application of MCPA products to sugarcane crops in the central, north and far north sugar growing regions of Queensland. The Australian Pesticides and Veterinary Medicines Authority (APVMA) issued CANEGROWERS with the permit following intense advocacy from the peak grower body. The permit is in force for all growers and spray contractors in those regions from 28 April to 31 August and is available https://bit.ly/3KBaS1t