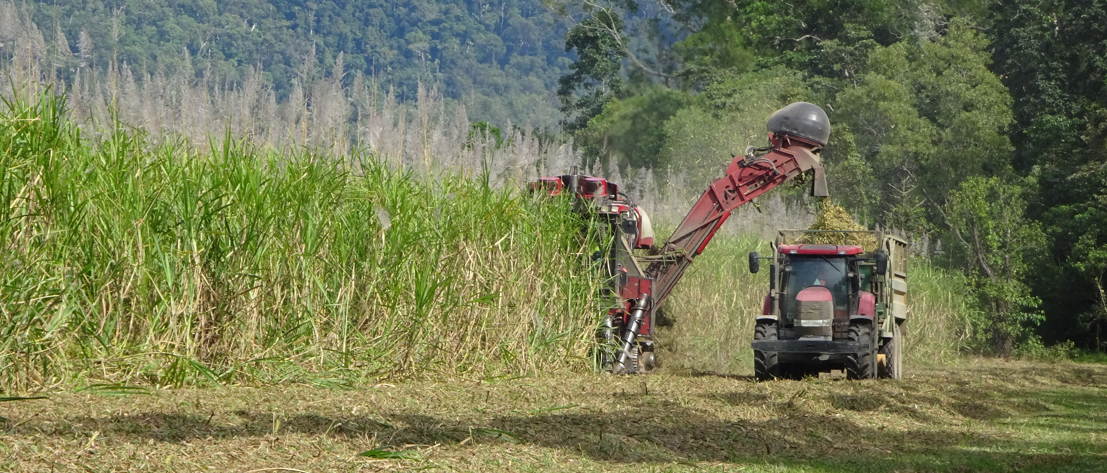 Dear Growers
CANEGROWERS Herbert River held its first board meeting of the new term last Monday, where the board nominated a new Chairman and Deputy chair for the organisation. I am pleased to announce that Chris Bosworth has been appointed Chairman of CANEGROWERS Herbert River and Steve Marbelli as Deputy Chair. Chris and Steve have also been appointed as the two policy council members who will represent CANEGROWERS Herbert River and attend the policy council meetings with the other thirteen Canegrowers districts.
Please join me in congratulating Chris and Steve on their appointments.
Frank Scardamaglia
Manager
CANEGROWERS Herbert River
Email: frank_scardamaglia@canegrowers.com.au
Phone: 0475 818 800
CANEGROWERS Bambaroo Branch Meeting
Bambaroo branch will be holding a meeting for members on Thursday 19th May at 6pm commencing with a BBQ at the Bambaroo Rural Fire Brigade Shed. All members are welcome.
May 2022 CANEGROWERS Marketing Information Service

Despite a slight fall in the global sugar market, Australian growers continue to have access to relatively high prices thanks to a rapid drop in the Aussie dollar which has helped stabilise AUD$ per tonnes prices.
CANEGROWERS members can use their membership number to access these resources here
Four decades fighting for growers
CANEGROWERS Chairman Paul Schembri is retiring this month after 39 years as a tenacious and dedicated grower representative.

Mr Schembri, who first joined a local growers' committee as a 23-year-old in 1983, has served tirelessly in a range of CANEGROWERS roles while also running a farm in the Mackay region with his brother.

He is one of Australia's longest serving farm leaders and is well known in the Australian and international sugar industry communities.
Read the full story here
Combined Fourmile/Victora Estate/Lower Herbert Branch Annual General Meeting
Date: Tuesday, 17th May 2022
Time: 7.30pm
Place: Canegrowers Building, Ground Floor Meeting Room (rear)
Single Touch Payroll - Authorisation Forms 2022/23
We wish to advise you that if you are planning to undertake payroll services through the Canegrowers Herbert River Office you are required to complete the attached Single Touch Payroll Authorisation form for the forthcoming 2022/23 financial year.
The office will be unable to process your payroll from July onwards if this form is not lodged prior to wages being paid as STP is a compulsory reporting obligation of the Australian Taxation Office.
You may email a completed and signed copy of the form to hbrpayroll@canegrowers.com.au HOWEVER the completed scanned form must be clear and legible.
You can download the form here
If you have any concerns or require further information please contact the office on 4776 5350.
Aerial spraying win for cane growers
In a win for growers, CANEGROWERS has secured an emergency permit for the aerial application of MCPA products to sugarcane crops in the central, north and far north sugar growing regions of Queensland. The Australian Pesticides and Veterinary Medicines Authority (APVMA) issued CANEGROWERS with the permit following intense advocacy from the peak grower body. The permit is in force for all growers and spray contractors in those regions from 28 April to 31 August and is available https://bit.ly/3KBaS1t
Community trusts in cane
A Nation Farmers' Federation-led project has found that Australians trust the sugarcane industry and have an understanding of the environmental challenges facing cane growers.
SRA recently facilitated a briefing on the latest insights from the Community Trust in Rural Industries program, which is designed to build the capacity of ag industries to productively engage with the community. The detailed data showed that the wider community had better than average trust in the sugarcane industry, and also reflected a better understanding of the environmental issues facing the industry and the commitments growers have made to improving environmental stewardship and producing sustainable sugar.
National Careers Week
It's National Careers Week from 16-22 May (https://careersweek.com.au) and CANEGROWERS is working with the Primary Industries Education Foundation (PIEFA) to showcase opportunities within our industry. Among the initiatives are a Meet a grower, CANEGROWERS district manager and SRA researcher video available on YouTube https://youtu.be/sPCPu2-af8o, and the CANEGROWERS Career opportunities in the Australian sugar industry flyer found on the CANEGROWERS student resources website page - https://www.canegrowers.com.au/page/resources/student-resources.
QSL Sugar Market Update
Click here for the latest QSL Update.