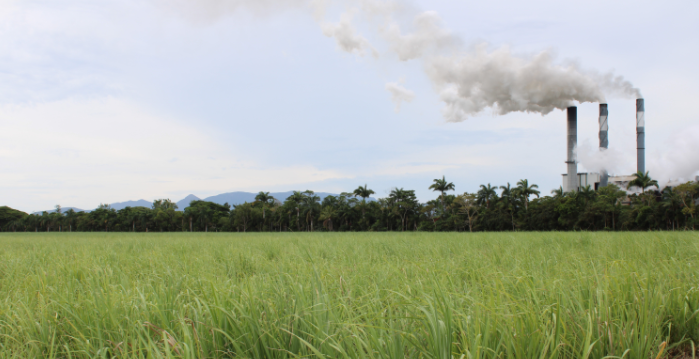 Dear Members,
As the program lead of the Lower Herbert Water Quality Program (LHWQP), CANEGROWERS Herbert River is working together with project delivery partners to maximise outcomes and improve productivity and profitability to our members in the Lower Herbert sugar industry.
We are releasing regular podcasts specific to the projects being undertaken. See below for more details about our podcasts and listen to our chat with Adam Royle from HCPSL and Project CANE.
Frank Scardamaglia
Manager
CANEGROWERS Herbert River
Email: frank_scardamaglia@canegrowers.com.au
Phone: 0475 818 800
CANEGROWERS Herbert River Podcasts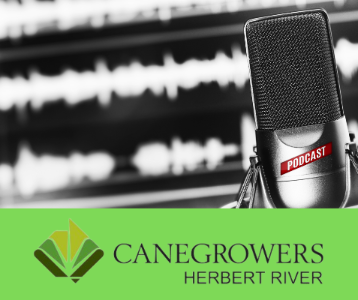 Sugarcane growers in the Herbert River district have a history of working together, for the benefit of businesses, grower families and the Hinchinbrook Shire community. Listen to our podcasts by clicking on the button below and learn more about their stories and experiences.
This week we speak to Adam Royle from HCPSL about the LHWQP's Project CANE which is aimed at driving change through positive economic and environmental practices in the Herbert sugarcane industry.
Cane Burning Notification
CANEGROWERS have had further discussions with Queensland Fire and Emergency Services (QFES) to update the Cane Burning Notification before the season starts.
QRIDA - Farm Business Analysis Assistance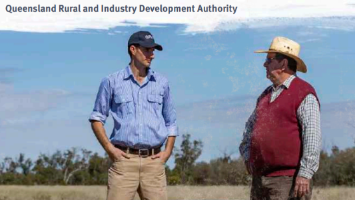 The Farm Business Analysis Assistance package provides primary producers experiencing financial difficulty free access to independent financial analysis on their farm business.
The package is a tailored report for primary producers to consider their financial options, support and improve communication and understanding with lenders.
The service is free and no obligation, offering an alternative professional opinion.
A client case study can be found here (Highly Recommended). https://youtu.be/s25_Db-di8Q
To find out more click on the button below.
Herbert Harvesting Forum Invite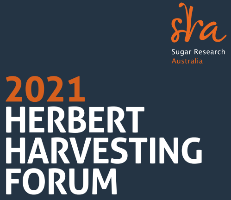 The 2021 harvesting forum is geared towards updating industry on project outcomes and latest technologies relevant to harvesting. The event will include final project results from the Rural R&D for profit project 'Enhancing the sugar industry value chain by addressing mechanical harvest losses through research, technology and adoption', as well as the latest harvesting technologies available for the 2021 season.
It will be held Tuesday 8 June 2021 from 9.00am–12.00pm at the TYTO Conference and Events Centre 73–75 McIlwraith Street, Ingham.
Click on the button below for more information.
QSL Update

2020-Season Loyalty Bonus:

It's not too late for growers to lock in their QSL Loyalty Bonus for the 2020 Season. To be eligible, growers marketing with QSL for the 2020 and 2021 Season must nominate QSL as their sugar marketer for the 2022 Season by June 30, 2021.
Payment info now available in QSL App:

QSL Direct growers can now access their QSL payment information via the QSL App. The new Payments feature lists the payments made by QSL for each ABN and can be found under the 'MORE' button at the top of the page for each Season. In addition to this, QSL Direct growers who also have notifications enabled will now receive a notification when QSL processes a payment for their ABNs. To access these new features and to address a notification bug affecting some devices, please update your QSL App today.
Changes to your farm arrangements:

QSL Direct growers who are planning changes to their farm's operating structure (such as a farm sale, new lease, transfer of entity or subdivision) ahead of the 2021 season, are asked to advise QSL as soon as possible. This is to ensure payments are made to the correct party at the right time. Farm transfers can take up to four weeks to process. Growers and/or solicitors are asked to complete a Farm Sale/Lease Information Form and return it to

QSLDirect@qsl.com.au

. To download the Farm Sale/Lease Information Form,

click here

. For further information or assistance please contact your local QSL representative or QSL Direct on 1800 870 756.
15 June 2021
QSL Individual Futures Contract Pricing Completion Date: The pricing completion date for the July 2021 contract for growers using the QSL Individual Futures Contract (IFC). Any unpriced tonnage past this date will be sold by QSL at the next market opportunity. Remember, growers do have the ability to roll their exposure on or before this date. Get in touch with your local QSL team with questions.
21 June 2021
QSL 2020 Target Price Contract: Any unpriced tonnage in the 2021-Season Target Price Contract beyond this date will automatically roll to the October 2021 contract. Roll adjustments may apply.
30 June 2021
QSL Loyalty Bonus: Last day to qualify for the 2020-Season Loyalty Bonus. To be eligible, growers must nominate QSL as their GEI sugar marketer for the 2020, 2021 and 2022 Seasons by this date.