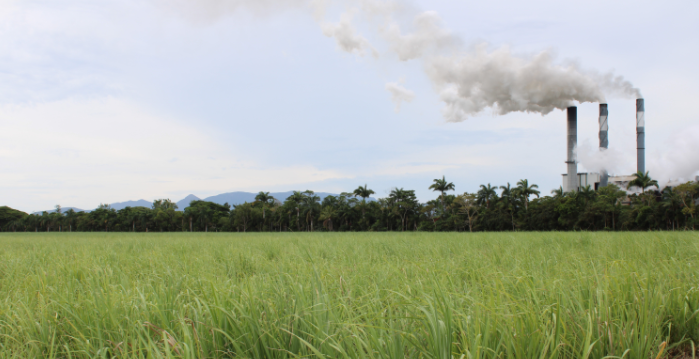 Dear Member,
We have been informed by Wilmar that the calculated estimate for 2021 season is 4.38 Million Tonnes excluding seed with 56,444 ha area under cane. By now you should have received your estimate from Wilmar. If at any stage you want to adjust your estimate as you believe it is either higher or lower please contact the Cane Supply department at Wilmar Victoria Mill.
Frank Scardamaglia
Manager
CANEGROWERS Herbert River
Email: frank_scardamaglia@canegrowers.com.au
Phone: 0475 818 800
CANEGROWERS Monthly Survey

Each month CANEGROWERS asks members to answer a few questions on an important topic.
This month it's the impact of feral pigs on cane farm productivity. Click here to add your voice and info to the campaign.
Feral Pig Aerial Shoot - Date Amendment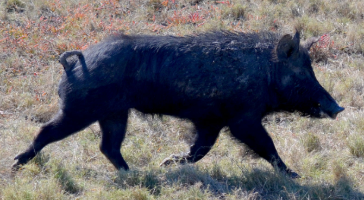 Hinchinbrook Shire Council, in co-operation with the Department of Environment and Science and the Department of Resources, are intending to conduct an aerial shoot to control feral pigs.
Weather permitting, this program will now take place from Wednesday 23 June 2021 to Thursday 24 June 2021 between the hours of 6.00am and 6.00pm each day.
Click on the button below for more information.
Herbert Mill Tour

Herbert growers are invited to attend a pre-season mill tour and information session.
WHERE: Victoria Mill
DATE: Friday 28 May
TIME: 10am – 12 noon
Food and refreshments will be provided.
RSVP by contacting Megan Bourne at megan.bourne@au.wilmar-intl.com or 4776 4226.
View the invitation by clicking on the button below.
Animation tackles sugarcane's issues with reef politics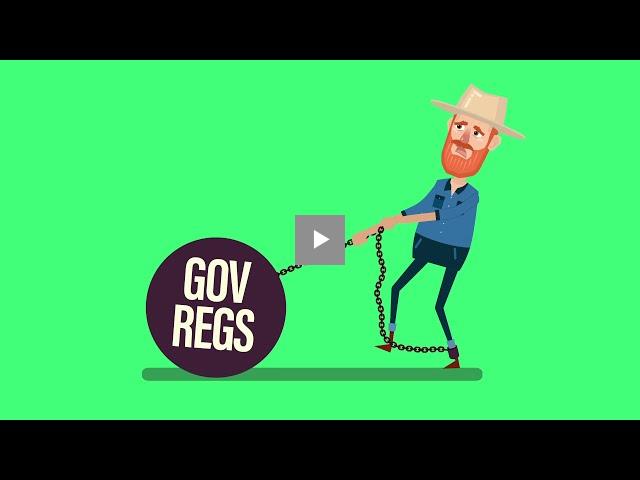 A sugarcane farmer dragging a ball and chain is the centrepiece of an animation explaining CANEGROWERS key issues with the Queensland and Australian government treatment of agriculture in Great Barrier Reef catchments.
Press play on the video above to view an the button below to read the full story.
QSL Update

2020-Season Loyalty Bonus: It's not too late for growers to lock in their QSL Loyalty Bonus for the 2020 Season. To be eligible, growers marketing with QSL for the 2020 and 2021 Season must nominate QSL as their sugar marketer for the 2022 Season by June 30, 2021.
QSL video market update: If you missed last week's video market update with QSL Treasury Manager Ginette Barrett you can still watch it at any time on our Facebook page here: Queensland Sugar Limited | Facebook
15 June 20201
QSL Individual Futures Contract Pricing Completion Date: The pricing completion date for the July 2021 contract for growers using the QSL Individual Futures Contract (IFC). Any unpriced tonnage past this date will be sold by QSL at the next market opportunity. Remember, growers do have the ability to roll their exposure on or before this date. Get in touch with your local QSL team with questions.
21 June 2021
QSL 2020 Target Price Contract: Any unpriced tonnage in the 2021-Season Target Price Contract beyond this date will automatically roll to the October 2021 contract. Roll adjustments may apply.
30 June 2021
QSL Loyalty Bonus: Last day to qualify for the 2020-Season Loyalty Bonus. To be eligible, growers must nominate QSL as their GEI sugar marketer for the 2020, 2021 and 2022 Seasons by this date.
Improved Statements & GST Arrangements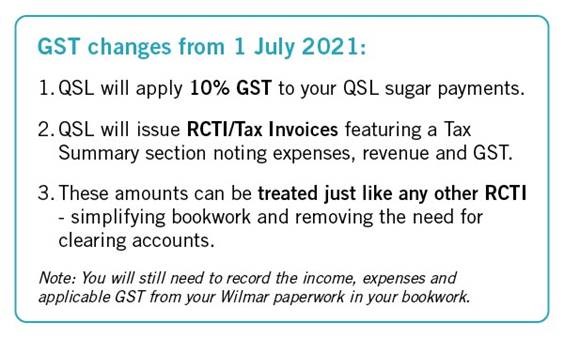 QSL will introduce an improved payment process for growers in Wilmar milling districts from 1 July 2021, incorporating new, easy-read statements and simplified GST arrangements.
MORE INFORMATION & SUPPORT
To learn more about these improvements and get an update on the current sugar market, don't miss your next local QSL information session:
WHEN: 5.30pm Wednesday 26 May
WHERE: Ingham Bowls Club, 33 Ann Street, Ingham
Please RSVP to James on 0447 062 213.
CANEGROWERS Herbert River Radio

Whether you're in the office, on the road or in the tractor, you can listen to a great mix of music, news and information via our website! Click on the button below to listen to CANEGROWERS Herbert River Radio.